I try to add rock garden perennials to the beds in close association with the succulents. For instance, I experiment repeatedly with penstemons, only a few of which have succeeded long term.
Full sun, good drainage, undemanding.
Helianthemum with Jasminum stephanense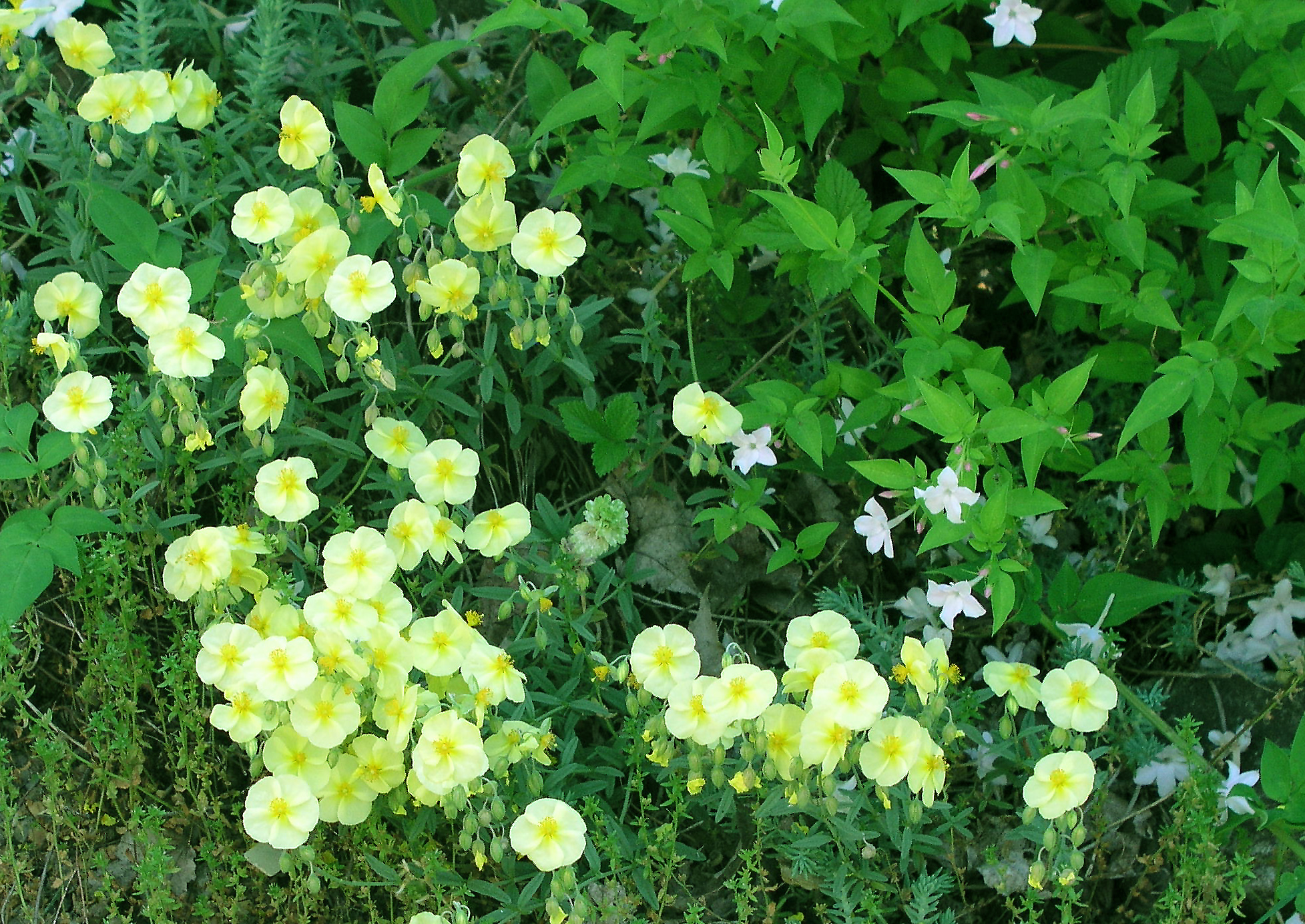 The Jasmine is a good zone 6. The sunrose is a cute rock garden evergreen
This Jasmine is a hybrid of J. beesianum and J. officinale. It has little fragrance but is an aggresive grower. Plants at my old growing grounds in Dayton Md have survived -16°F and 24 hours below zero.